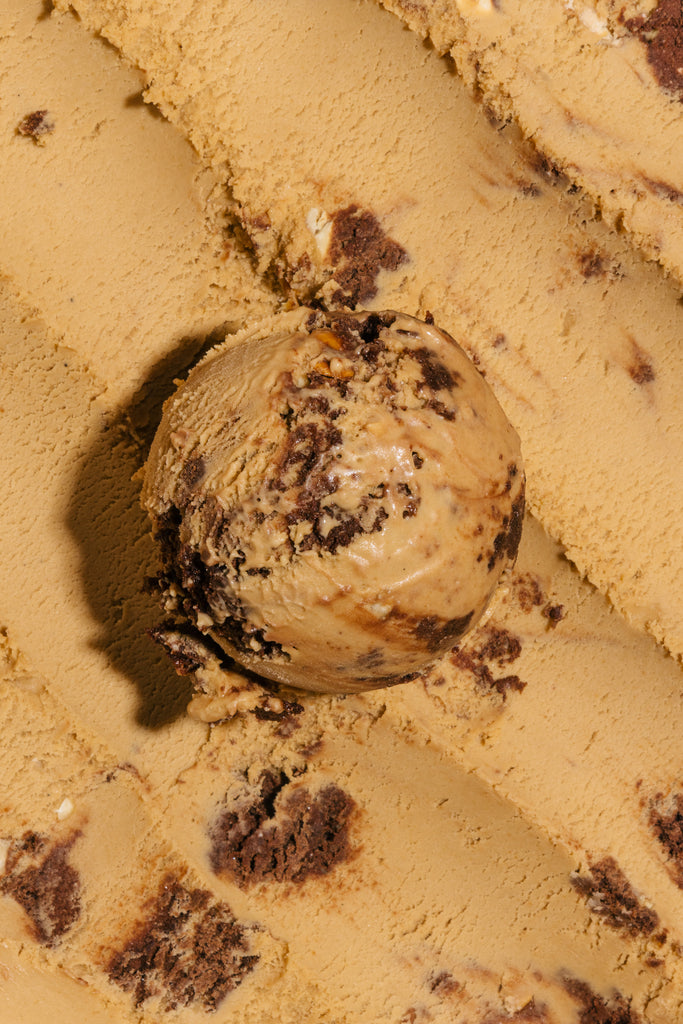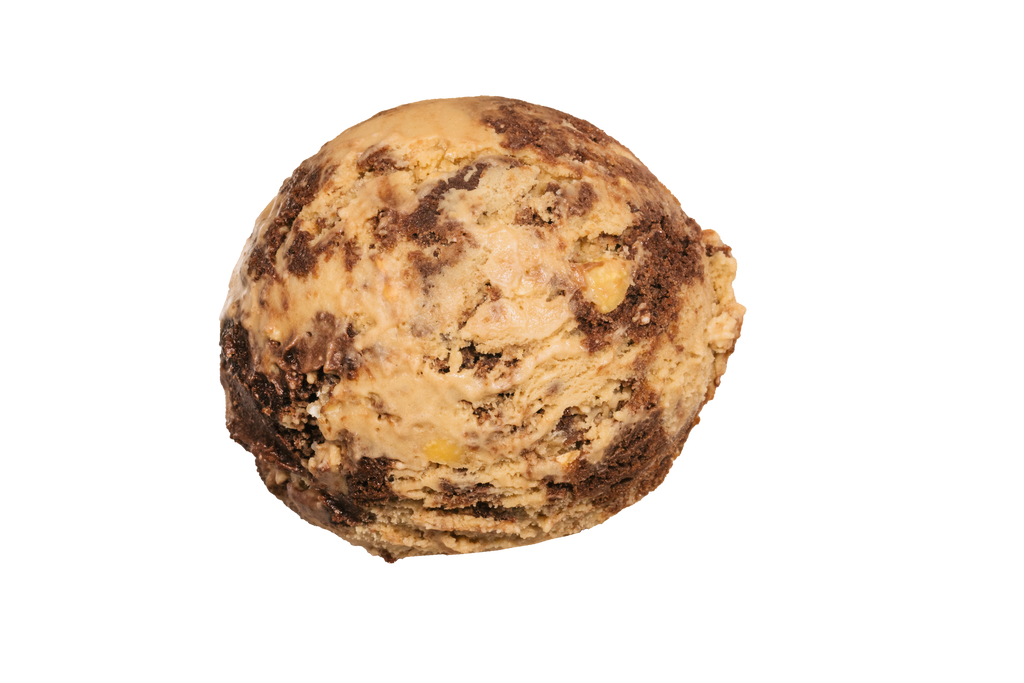 Summer Harvest Cake
A roasted cashew and coconut ice cream alternatively sweetened with coconut sugar, maple syrup, and chunks of fudgy chocolate eggplant cake.
There are so many reasons to celebrate throughout the summer, and the return of Summer Harvest Cake is our festive, delicious way to wrap up the season. This cane sugar-free marvel was an absolute hit last year - sweetened with only coconut sugar and maple syrup, we created a roasted cashew and coconut base that sings with complexity and depth, and layered in chunks of the most moist, fudgy chocolate cake, created with an unexpected late summer staple - the eggplant!  Not only does this beautiful veggie offer a host of health benefits, it creates a distinctive, absolutely delicious and tender cake unlike anything else.  Summer is a state of mind, and this is a pure celebration of seasonal flavor.

Ice Cream: Coconut Milk* (Coconuts, Water), Coconut Caramel (Coconut Sugar*, Maple Syrup, Coconut Milk*, Soy-Free Earth Balance (Palm Fruit, Canola, Safflower, Flax and Olive Oils, Water, Salt, Natural Flavor, Pea Protein, Sunflower Lecithin, Lactic Acid, Annatto), Cashews, Cocoa Butter*, Gluten Free Oats*, Coconut Oil*, Sea Salt, Nutritional Yeast. Cake: Coconut Sugar*, Gluten Free Oat Flour, Water, Safflower Oil, Eggplant, Cocoa Powder*, Apple Cider Vinegar, Sea Salt, Sugar-Free Vanilla Extract, Baking Soda.

*Organic
Our ice cream is best eaten when softened. Place on your kitchen counter for 5-10 minutes before enjoying.